This gem is about two things that I value deeply and which bring a lot of joy and hope to my heart. One is the magic that happens when someone dreams of something beautiful and makes that dream come true by the grace of God. The second is the kindness and generosity of hospitable strangers.
So, my story starts three years ago when I went to Jeddah on my way to Umrah and I heard of the historical area of Jeddah, which is called Al Balad. I went and walked around with a wonderful woman, Abeer Abu Sulaiman who is an expert on the area. As a matter of fact, she was one of its first guides, as she loves to introduce people to it as a way of expressing her passion for her culture and heritage and to do her part in preserving and honoring it. 
It was a wonderful visit and one of its places that stayed with me, in particular, was the souvenir shop called AlBalad souvenir. Abeer told me that the sheik who founded the shop had attended boarding school in Switzerland and had seen souvenir shops in his teenage years. He thought it would be wonderful to open a souvenir shop back home in Jeddah one day that would showcase his culture and what he holds precious and dear. Sure enough in 2015, AlBalad souvenir was opened and when I entered it, I felt like I was entering into a magical place. There were so many items, small and large like you would expect in a souvenir shop but with a closer look, I saw thoughtful educational references in almost every item and got so excited to explore. I got a few items, mostly the figurines depicting childhood games because I love them so much and of course some magnets.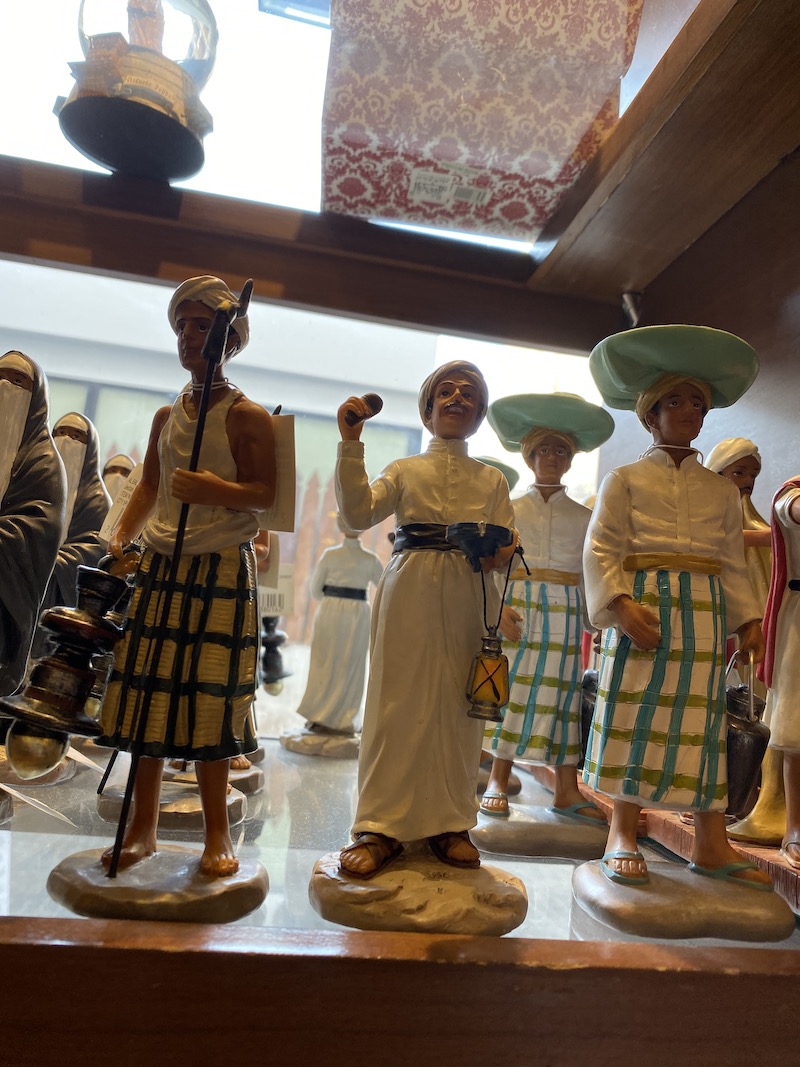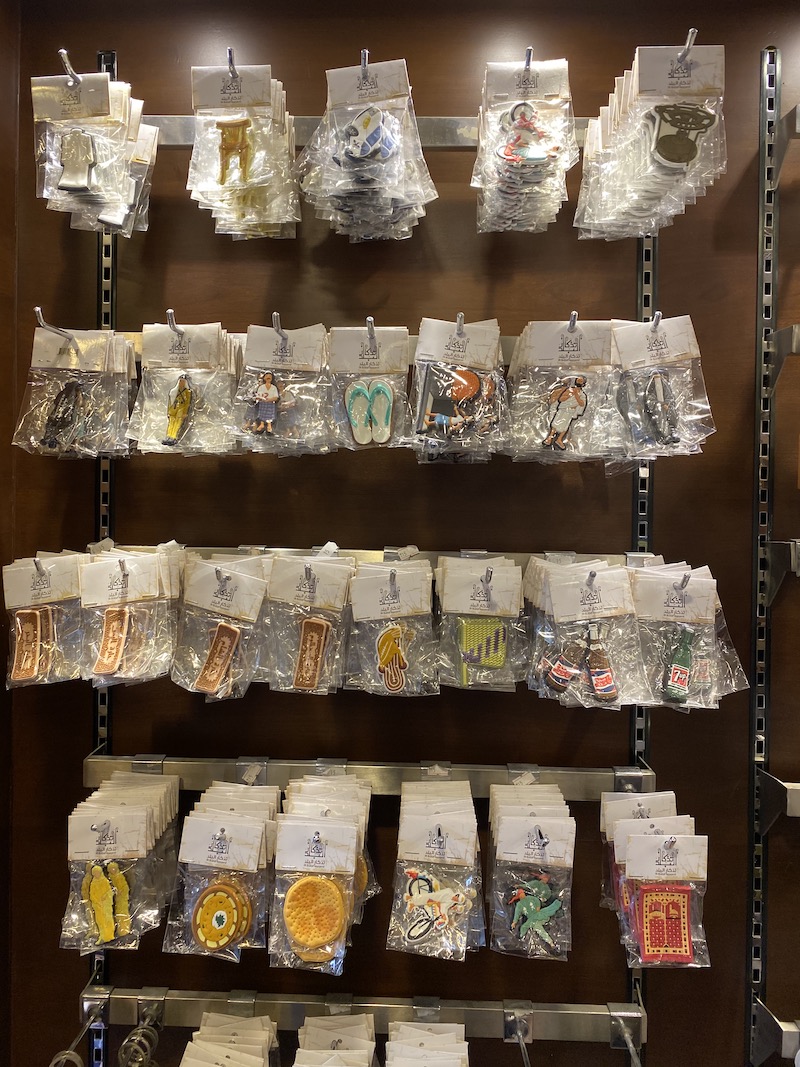 Fast forward a couple of years and I was back in Jeddah again on my way to Umrah. This time, I went straight from the airport to the shop. A gentleman there turned out to know every item in the shop and the history of the area as well. So, he basically walked me through the items in the shop and what they meant, and with that took me on a tour of Al Balad without us even leaving the shop. I was so touched by his generosity and the kind of love that he had for history and for the place where he lived. I took notes, photos, and videos, then came back very early the next day and went on a treasure hunt to actually find the spaces that he was talking about. That's when the magic of that little souvenir shop came to life and it's my pleasure to bring it back to you!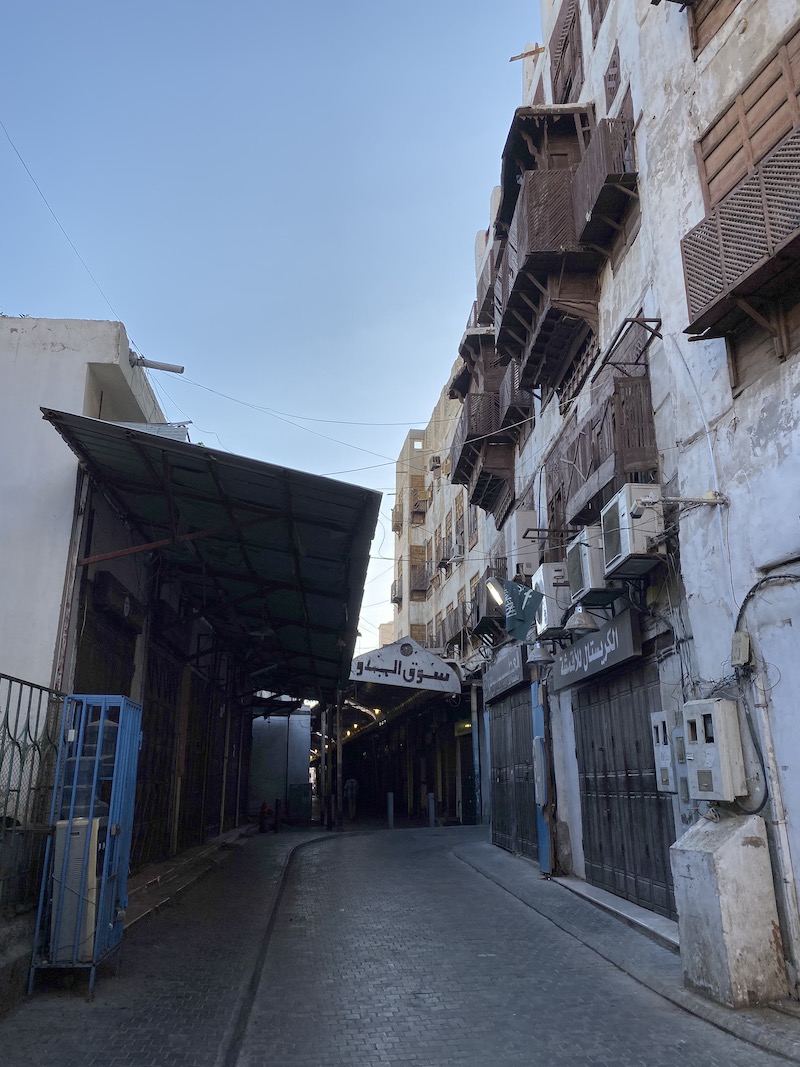 I will say no more, and leave you with that gentleman's tour of AlBalad and a precious part of Jeddah's history. Whether it's Jeddah's houses, food or traditions, I hope that you will fall in love as well and go there for yourself one day soon. If you do, please share the gems that you discover with us.
DISCOVER AlBalad Souvenir
"Al-Balad Souvenir" provides a supportive contribution to tourism in the Kingdom of Saudi Arabia by providing to citizens and visitors of the Kingdom in general various souvenirs of Saudi heritage highlighting the authenticity of its history, culture, crafts and folklore. The group aims to keep up with the vision of highlighting the unique and diverse cultural and historical heritage by manufacturing the tourist product industry in line with the plans of the "National Authority for Tourism and National Heritage" in the kingdom of Saudi Arabia.
Share This Post